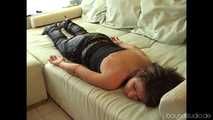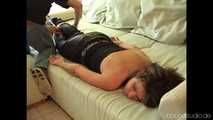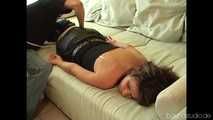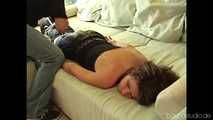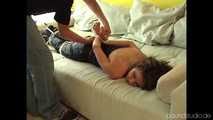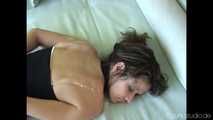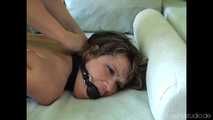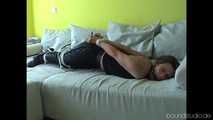 Home alone - A very mistake!
Jenna dreams. -
Well, then you can't hear right away if someone is still in the house. -
The Boundmaster's next victim was chosen and Jenna was quickly tied into a hogtied. When she wakes up from the anesthetic, of course she wants to change her situation quickly. -
A large, black ballgag prevents everything else and the Boundmaster leaves it to your destiny. -
Promising not to scream any further, he takes the ballgag from her. But you can't really trust a captive! Therefore, it improves hogtied and a black ring-gag is stuffed into your mouth. -
With that he leaves you behind and disappears with his prey. Many photos ...
Show more